Thompson Mackay Retires
Published on November 3rd, 2017 | Category: Uncategorized
Remember, Remember the 3rd of November for us in Lybster as with a touch of sadness as we say goodbye to our colleague Thompson Mackay who has been a welder with us for 14 years!!!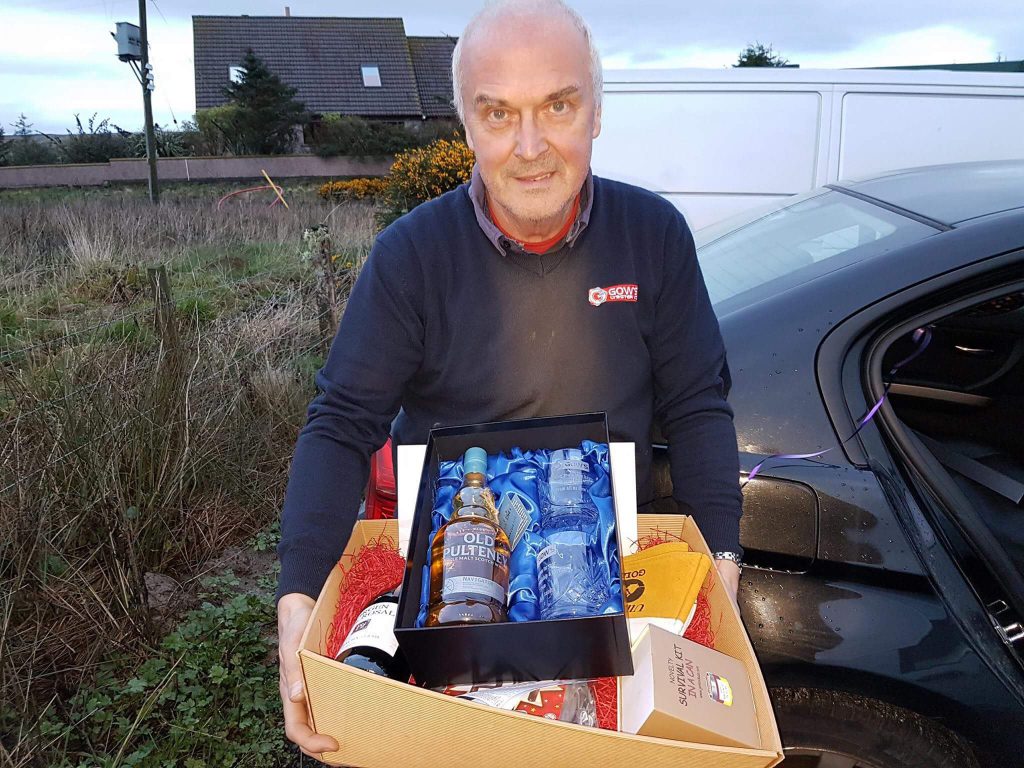 Thomson has decided to hang up his mask and head for the bright lights of Inverness with his wife Allison.
No doubt he will be gainfully employed minding his grandchildren Reuben and Rhudi for his daughter Sally and son in law Craig
We would like to thank him for his loyalty, friendship and service and wish him all the very best for his retirement and hope he will pop back for the Christmas Party, it really wouldn't be the same without him!!!