Scottish Family Business Awards 2017
Published on October 31st, 2017 | Category: Uncategorized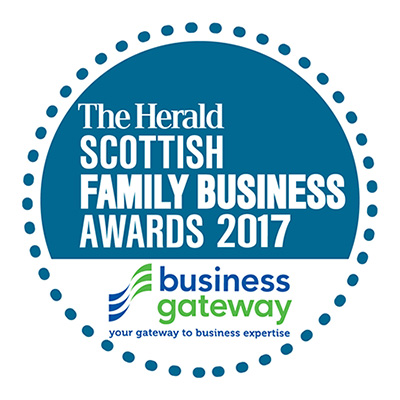 Well, we definitely seem to be on a roll here at Gow's!
Hot on the heels of winning Highland Business Award for Best Family Business and being Highly Commended for our involvement in Developing The Young Workforce programme we were informed late on Friday that we have been shortlisted as Finalists in two categories for "The Herald Scottish Family Business Awards 2017" in association with Business Gateway in the categories of:
"Commitment to the Community"
"Rural Family Business (Small/Medium)"
This is great news and a fantastic acknowledgment of our team and the work we do across the region.
Obviously, this being a national award we know there are lots of worthy contenders, but we are just so chuffed to be held in such good company in both these categories and we have to wait excitedly to see if we get an early Christmas Pressie on the 6th December in Glasgow
It's particularly humbling to have our commitment to the community acknowledged as it gives us great pride to support and be associated with such great groups that do such fantastic work in our County.