2017 Highland Business Awards
Published on October 4th, 2017 | Category: General News
Following on from our recent nominations for the 2017 Highland Business Awards we were delighted to attend the award ceremony in the Drummossie Hotel.
It was great just to be nominated as finalists for the Best Family Business and the Caithness & Sutherland Business of the Year and to just be part of the occasion. Imagine our surprise and delight to receive the winner of the Best Family Business!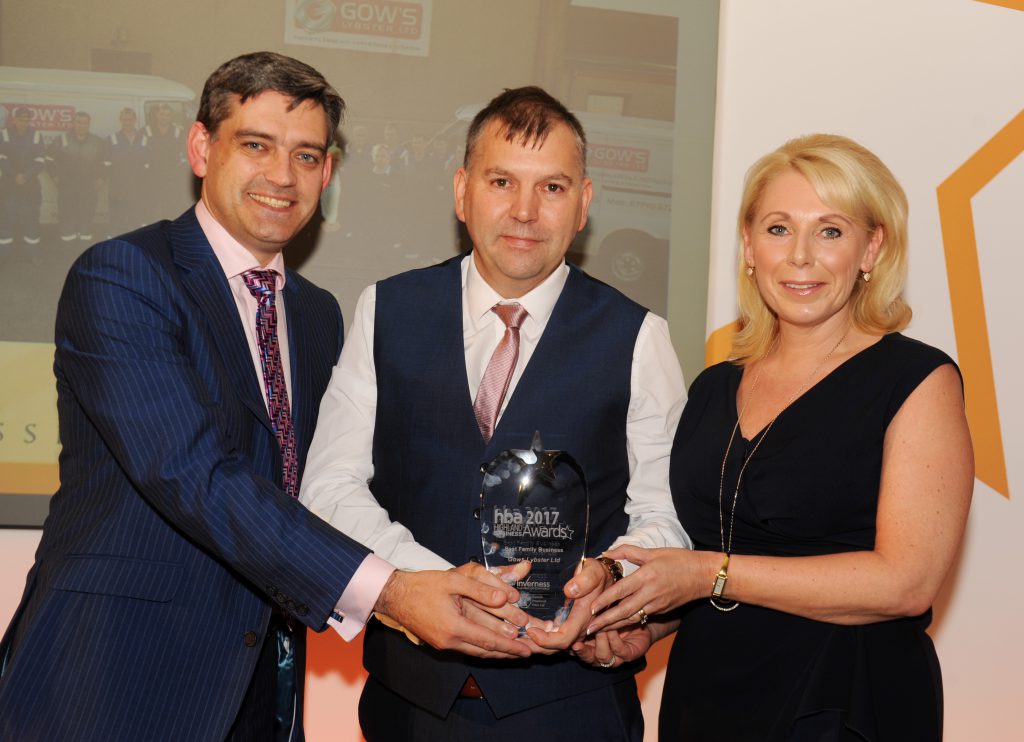 It was fantastic that our Gows Lybster Team were recognised for all the hard work and dedication that we all put it on a daily basis to service all our contracts and clients.
It was made particularly special that the original company founders, Donald and Sandra, were in attendance to see Wullie and Sandra (Jnr) pick up the award in our 30th year of business.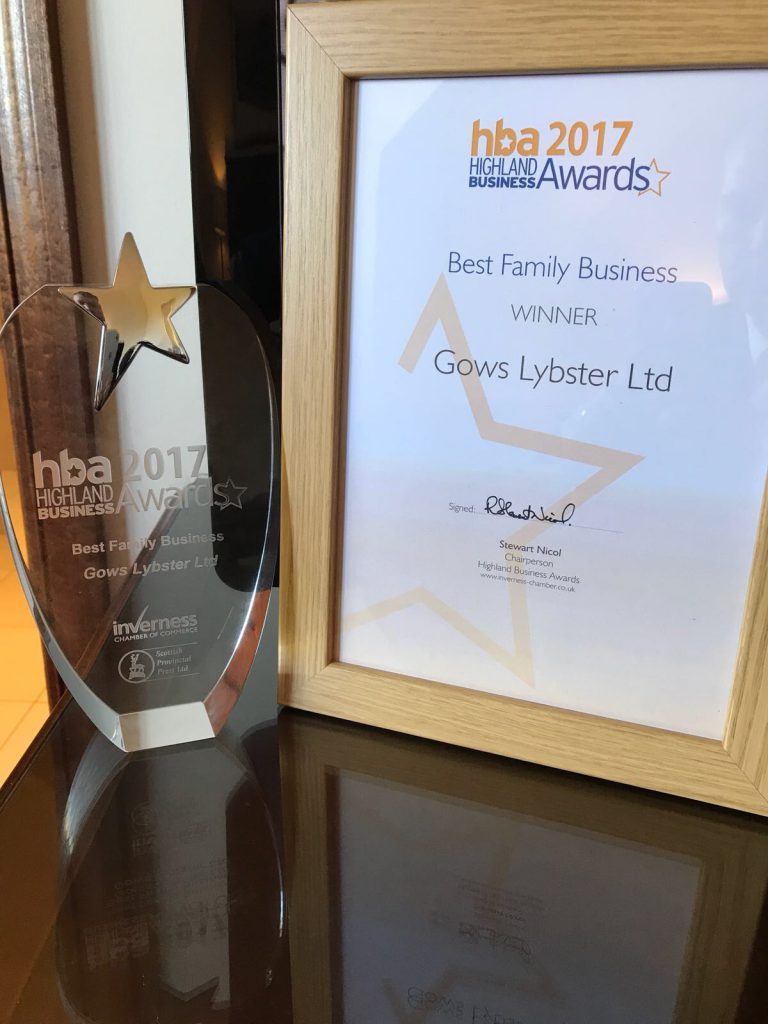 It's been a hectic 30th year with a lot of activity on our various contracts at the moment and to add to that our new workshop and office expansion is underway, so its all go for us just now!
It's great to be recognised for our efforts as a company and a workforce and we are so grateful to everyone who contributes to making us the type of company we are.